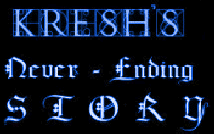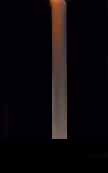 ---
THE
~NEVER-ENDING~
STORY


---



Natural surroundings...visuals...stir my emotions.

Scenic mountain vistas.

The extremes of powerful, plunging, whitewater rivers
or gentle streams trickling ever so slowly in near silence.

Domestic cats and all endangered species.

Trees, butterfly gardens and wild berries.

Celestial sights; sunsets, stars, clouds,
the moon, and "Twilight" hours.

Relationships based on feelings, senses, and beliefs...
never "things".

Connectiveness with those I love.

A belief that all is unveiled as it should be.


Silence is a nice sound; it may lead to self awareness and that's OK.

The most precious event possible is the touching
and merging of two spirits...sometimes temporary and fleeting...
sometimes filling an eternity.
Click below to visit...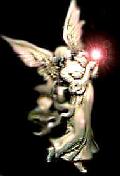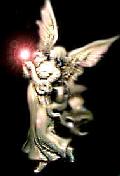 On June 6, 1997 Missy's Spirit moved on;
leaving us forever with beautiful and loving memories.




Please light a candle for Missy.

"THANK YOU" to Brandi Jasmine, whose phenomenal,
emotionally stirring and beautiful art made this page possible.
Please visit her gallery...JASMINE'S GALLERY.

Thank you, again, Brandi !!



---


Gothic letters created by Laurie McCanna.
Please visit her website...
LAURIE McCANNA - DESIGN and ILLUSTRATION.



---

Kresh says,
"Thanks for stopping by...be well and at Peace!"